The following authors were guests at Alpha in 2014. 2015 guests are TBA.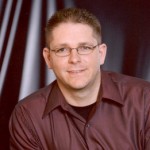 Tobias S. Buckell is a New York Times bestselling author. His novels and over 50 short stories have been translated into 17 languages and he has been nominated for the Hugo, Nebula, Prometheus and John W. Campbell Award for Best New Science Fiction Author. He was born in the Caribbean and currently lives in Ohio.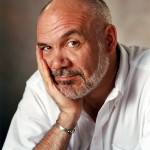 Bruce Coville has published over 100 books, which have appeared in over a dozen countries around the world and sold more than sixteen million copies. Among his most popular titles are MY TEACHER IS AN ALIEN, INTO THE LAND OF THE UNICORNS, and THE MONSTER'S RING. In 2001 he founded Full Cast Audio, an audiobook company dedicated to creating unabridged, full cast recordings of the best in children's and young adult literature.
Tamora Pierce has been publishing since the mid-eighties. Known for her powerful female heroes and her career as a writer for teens, it might be surprising for some to learn that her first quartet was originally one book written for an adult audience. The advice of her employer Claire Smith, soon to be her agent, led her to re-write The Song of the Lioness into four smaller books for teens, and the rest is literary history. Before she made a living as a writer, Pierce did everything from temp work to reviews of martial arts movies. She met her husband, Tim Liebe, while the two of them were working at a radio production company that wrote comedy and drama for NPR and some big city stations.
With almost thirty books in print, including the anthologies she's both participated in and written herself, it's no wonder she has a following all over world; her books have been translated into Japanese, Danish, German, Thai, Swedish, and are forthcoming in Italian. The last book in her Beka Cooper series, Mastiff, was released in November 2011.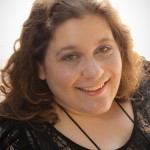 Rachel Swirsky has published over fifty short stories and approximately twenty poems. Her short stories have appeared in magazines and anthologies including Clarkesworld Magazine, Tor.com, and the New Haven Review.   Her short fiction has been nominated for the Hugo Award, the Sturgeon Award, the World Fantasy Award, and the Locus Award, among others. In 2010, her novella "The Lady Who Plucked Red Flowers Beneath the Queen's Window" won the Nebula Award. Her work has been collected twice. The first time, in a slender volume of feminist stories and poems from Aqueduct Press titled THROUGH THE DROWSY DARK. Her second collection, a much larger and longer book, came out from Subterranean Press in September: HOW THE WORLD BECAME QUIET: MYTHS OF THE PAST, PRESENT, AND FUTURE.
Past author guests include John Joseph Adams, Michael Arnzen, Catherine Asaro, Holly Black, Tobias S. Buckell, Lawrence C. Connolly, Bruce Coville, Timons Esaias, Charles Coleman Finlay, Carl Frederick, James Frenkel, Gregory Frost, Theodora Goss, Alan Irvine, Kij Johnson, Scott A. Johnson, Michael Kandel, Ellen Kushner, Justine Larbalestier, David Levine, Christopher McKitterick, Tamora Pierce, Bruce Holland Rogers, Wen Spencer, Rachel Swirsky, William Tenn, Harry Turtledove, Catherynne M. Valente, Scott Westerfeld, Leslie What, Sheila Williams, and Timothy Zahn.